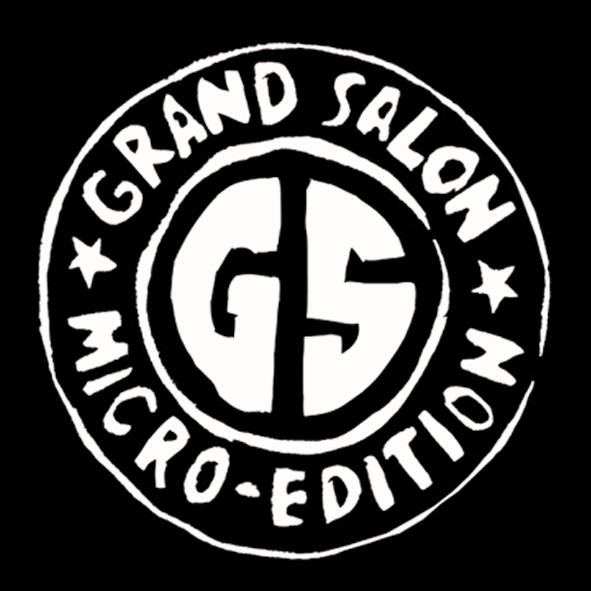 GRAND SALON DE LA MICRO-EDITION #3
14 & 15 Avril 2012
@ MJC Monplaisir – LYON
A nouveau cette année, le Grand Salon invite à Lyon une cinquantaine d'éditeurs européens et prépare une grande fête du livre de dessins, des livres « faits-main », des fanzines, affiches et autres objets incongrus.
Les 14 et 15 avril, à la MJC Monplaisir: stands, expositions, fanzinothèque, ateliers, concerts, performances, projections, un restaurant végétarien… !
In 2012 again, the Grand Salon invites over fifty European editors and prepares a great celebration around books of drawings, « hand made » books, fanzines, posters and other incongruous objects.
On 14-15 April, at MJC Montplaisir Lyon: distros, exhibitions, fanzinotheque, workshops, concerts, performances, projections and a vegetarian restaurant…!
BRK: A l'occasion de sa participation au Grand Salon de la Micro Edition, BRK présentera l'ensemble de ses productions, et réunira une distro de producteurs et labels proches de France et d'ailleurs…
For the Grand Salon de la Micro Edition, BRK will present it's complete catalogue and is gathering a distro from friends, producers and labels from France and further… Maybe even a few friends will be programed for the concert…
AMIS DE BRK / FRIENDS OF BRK:
– Le Crabe (concert & distro); http://lecrabe.wordpress.com
– Company Fuck / Half Theory (concert & distro); http://www.companyfuck.com & http://www.halftheory.com
– Robert Inhuman & Realicide Youth Records (distro & visuels); http://realicide.com
– 667u (distro); http://www.667u.com
– Princesse Rotative (distro); http://pureenoire.free.fr/princesse-rotative
– Kodek (visuels); http://dex.ae
Programme complet des festivités & Infos complètes sur le site du Grand Salon de la Micro-Edition:
http://www.grand-salon.fr
Complete program of the festival & full infos on the site of Grand Salon de la Micro-Edition:
http://www.grand-salon.fr
MJC Monplaisir
25 Av des Frères Lumières 69008
Accès Métro D: Monplaisir – Lumière