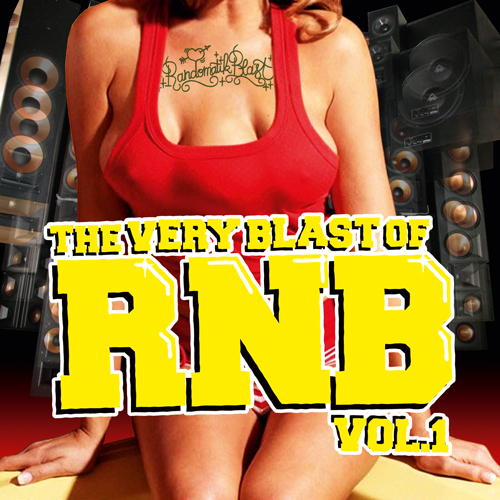 Randomatik Blast: « the very blast of RNB vol.1 »
La version cdr, avec le vrai son qui défonce, est disponible en vente par correspondance seulement 6€.
The cdr version with fucking true quality sound, is available by mailorder only 6€
TRACKLIST
1 – Brenda Mage
2 – Say My Name
3 – My Love
4 – Genie In A Bottle
5 – Freak On
6 – Blast Master
7 – Dance Queen Hall
8 – BrandiAn
9 – I Kissed A Gabber
10 – Milkshake
11 – Better In Scurvy Time
************
«The Very Blast Off RnB Vol.1» est un surprenant opus pour Randomatik Blast, plus réputé pour son côté Drilln'bass allumé et ses reprises (parfois chantées) de métal ou de groupes originaux à l'instar de Mr Bungle, Fantomas ou Estradasphere. Avec ce nouveau projet, il dépasse largement les frontières de ses influences habituelles pour s'attaquer aux standards du Rn'B dancefloor, les détourner et se les approprier en en faisant de véritables bombes Drill n'B !
L'incontournable Missy Elliott, la pulpeuse Beyoncé Knowles, l'innocente Brandy et l'érotique Christina Aguilera, entre autres, sont entièrement revisitées. Ces reprises d'artistes mythiques de la scène Rn'B sont réellement de nouveaux hits, des versions aux rythmes breakés et modernes, influencées parfois même par le son électro parisien …
Say my name, Genie in a bottle, des ballades Rn'B pour lovers à l'eau de rose qui sont remaniées ici de manière à faire l'unanimité sur les dancefloor chez des accrocs d'électro déjantée. Randomatik Blast démontre une fois de plus que le breakcore, avec une pointe d'audace, permet de fusionner des courants musicaux apparemment différents. Get Ur Freak On, move your booty and digg this fucking album!
Amateurs de son de qualité, nous vous recommandons de vous procurer la version CDr (édition limitée) pour profiter pleinement du mastering affûté (et pas avare en basses fréquences) réalisé par Randomatik Blast lui même.
myspace: http://www.myspace.com/randomatikblast
web: http://randomatikblast.free.fr